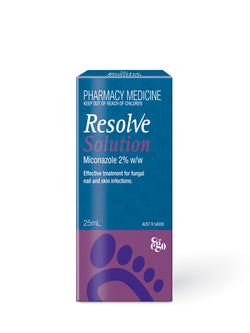 RESOLVE SOLUTION
Resolve Solution is easy to apply and dries quickly, making it the ideal way to treat fungal infections in hard-to-get-at areas, such as around the nail and between folds of skin. The formulation's astringent properties help to keep the infected area dry, aiding recovery.
25ml
DISCOVER IN-DEPTH INSIGHTS
Why can't I get rid of my fungal nail infection?