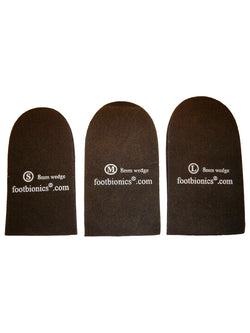 FOOTBIONICS – Heel Raise 8mm (Self Adhesive)
A medium density 8mm heel raise that can be fixed into the shoe.
Perfect for many different conditions affecting the calf or Achilles tendon, Severs disease and for leg length discrepancies.
Using 3M self adhesive backing this option is great for fixing into footwear. A neutral black colour means this is ideal for dress footwear and sandals.
Sold individually (please order 2, if you would like a pair)